In his seminal work on educational leadership, Supervision and Instructional Leadership, Carl Glickman and his coauthors explain that school faculties can have one of three approaches to staff interaction: traditional, collegial, or collaborative.  This work will explain why it is closer to reality that all schools exist on a continuum of all three.  The purpose of this writing is to illustrate this continuum and explain its implications on best practices in educational leadership.
The continuum that was envisioned by this author is below in Figure 1.  It clearly shows a triangle with each of the three stances Glickman identifies as possible for schools along each side.  In reality, a school's climate can be evaluated and placed anywhere within the triangle.  However, this author has identified a "sweet spot" that schools should aim to achieve based upon the latest research, the writing of Glickman, and in Revisiting PLCs at Work, by Richard DuFour et al.  The conclusions drawn by both educational leadership gurus is that the closer to collaboration as the main theme of interaction a school can achieve, the better.
Figure 1:
What are the implications of this continuum and how should administrators use it to guide their actions?  When this continuum was first shared by this author with other educational leadership professors, the consensus was that this continuum needs to be published and explored in detail.  That is the purpose of this paper.
The first implication of this graphical interpretation of school climate is that schools should measure and track their school climate.  That is something that is much easier said than done.  One method to do so is to have the staff complete a disposition assessment designed to measure the current school climate.  When the results come in, tabulate them and try to find a spot on the continuum that represents the current faculty sentiments.
The next step is to meet with the school leadership at all levels and discuss the findings and where the school should aim to be on the continuum.  Once a target for improvement is identified, the staff should collaborate with the administration to conceive multiple actions that can be taken to achieve the goal set by the team.  It is very important to use collaboration and respect for all when making the decisions about where to aim and how to get there.  In doing, so, we model the collaborative nature that is so needed for schools to adopt continuous improvement as their norms.
The most important implications of this continuum are that schools can be too traditional or too collegial.  Each of these stances poses separate but equally dangerous problems for a school.  If a school is too traditional, it may become ossified and difficult to adapt to meet the changing needs of our students as time passes.  It may also miss developing leaders because the system is built around maintaining order and a command and control system.  If a school adopts a stance that is too collegial, teachers and administrators may fail to hold each other accountable for the learning of all students.  Staffing decisions may become based upon adult relationships rather than what will have the greatest positive impact on student outcomes.  A truly collaborative staff asks each other to point out ways to improve as a teacher, administrator, or other school professional.  The collaborative staff believes as the founder of American public education, Horace Mann, did, that we should "Be ashamed to die without winning some victory for humanity."
Works Cited
Biography.com Editors. "Horace Mann." Biography.com. A&E Networks Television, 04 Jan. 2017. Web. 18 Feb. 2017.
Dufour, Richard, Rebecca Dufour, and Robert Eaker. Revisiting Professional Learning Communities at Work. Place of Publication Not Identified: Solution Tree, Llc, 2008. Print.
Glickman, Carl D., Stepenn P. Gordon, and Joviata M. Ross-Gordon. Supervision and Instructional Leadership. 9th ed. Boston: Pearson, 2013. Print.
The writer is Seth Roberts, Director Of Teaching And Learning, International Bilingual School at Hsinchu Science Park, Taiwan.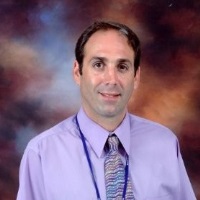 Seth Ari Roberts is a fourth generation educator. He graduated from West Chester University in 1998 and received his master's in Community and Economic Development from Penn State in 2007. He had been asked to deliver professional development for the Federal Reserve and the Maryland Council for Economic Education as well as the Maryland Council for the Social Studies. He is also the author of the Barron's AP European History Review guide. He understands the importance of leading by example and strongly believes that in education, there is a need for leaders rather than more bosses. He was a Secondary Social Studies Teacher Specialist for Frederick County, where he worked on curriculum and developing and delivering PD for five years. He is the Director of Teaching and Learning for International Bilingual School at Hsinchu Science Park, Taiwan.
At EduTECH Asia, Seth Roberts will be leading a workshop on Authentic Learning Experiences. Join him on 4th November at 10am at Suntec Convention Center, Level 3.
If you have big ideas and experience in using technology to transform teaching and learning, we want you on our stage at EduTECH Asia  – Asia's largest education conference. Email preeti.varadarajan@terrapinn.com to discuss speaking opportunities. займ на карту маэстро срочнозайм от частного лица в день обращениязайм под расписку спб
быстрый займ на киви кошелек
zaymi-bistro.ru
займ онлайн круглосуточно на банковскую карту