Saleswhale is an AI Assistant for Education Marketing and Admissions teams to engage, follow-up, qualify and handover qualified prospects to the consultants for further conversations. By automating the initial reach out and follow-up, Saleswhale increases the marketing efficiency through additional touch points and saves time for the admissions team to focus on qualified prospects ready for a conversation.
About General Assembly
General Assembly is a pioneer in education and career transformation, specializing in today's most in-demand skills through online courses. The leading source for training, staffing, and career transitions, the school aims to foster a flourishing community of professionals pursuing careers they love.
The school has come a long way since it started as a co-working space in Manhattan in 2011. General Assembly now boasts 20 campuses across six countries and over 35,000 international graduates.
The Challenge – Not enough touches on marketing generated leads
Having made a name for itself in the education space, General Assembly now attracts a great deal of interest from prospective students worldwide.
One of General Assembly's main sources of leads are digital marketing, free events and paid one-day workshops. These efforts introduce people to a subject and get them interested in signing up for a part time or full time course. The challenge with these leads is that they tended to be in the early stages of their buyers' journeys.  Therefore, the admissions team needed to follow up with them on their interest on a regular basis, sometimes for as long as six months.
As General Assembly had a lean admissions team, it was not to make sure no leads slipped through the cracks. Their admission producers were spending more time on following-up with leads, than on guiding prospective applicants.
The school soon found itself with a backlog of thousands of untouched and under-engaged leads from their marketing efforts. It needed an efficient way to reach out to all their leads at scale.
The Solution – Conversational AI Assistants
General Assembly deployed Saleswhale's AI Assistant to engage leads in two-way conversations at scale, qualify them, and identify hot leads from their initial pool of under-engaged workshop and event attendees to nurture and re-activate them.
The 3 AI Assistants would engage under-served and dormant leads in General Assembly's database, freeing up time for the admissions team to work on highly qualified prospects.
If someone expressed interest in a course,modafinil for studying the bot would send more course information over. If someone had pricing concerns, the bot would provide some basic guidance. The idea was to rapidly sift out hand-raisers from the large amount of dormant leads and get them speaking to a human admissions officer as fast as possible.
It could engage with thousands of people simultaneously and qualify them based on their intent to sign up for a course. When someone confirms their interest in signing up or learning more, the bot would hand them over to the admissions team to schedule a time slot seamlessly.
The Results – More student pipeline, shorter sales cycle, significant time savings
General Assembly's 3 AI Assistants added over 2,603 sales-ready leads to their admissions pipeline in one year. ​All from engaging leads that the admissions team had previously left untouched – which means leads are no longer slipping through the cracks and going to other competitors.
Besides getting more qualified leads, using the AI Assistant allows the admissions team to focus on other important tasks, and spend more time with qualified prospects. In fact, the bot has saved the 3 teams 333,360 minutes so far — that's about 695 man-days of work!
Finally, since General Assembly deployed their AI Assistants, their sales cycles have gotten shorter. Jonathan estimated that the bot has shaved off two months from the time taken by a typical class attendee to enroll into a course.
The writer is Gabriel Lim, CEO and Co-Founder of Saleswhale.
Visit Saleswhale's booth at D-16 on 5th and 6th November at EduTECH Asia 2019 to see a demo of their AI Assistants in action and brainstorm relevant use cases with the team. For more information, visit www.saleswhale.com/education.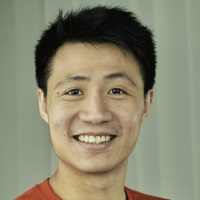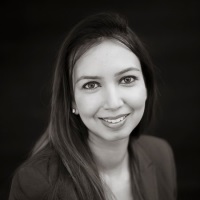 Also, catch Gabriel Lim's (CEO and Co-Founder, Saleswhale) fireside chat with Bipasha (Group Marketing Manager, Eton House) on Conversational AI for Student Recruitment at 12pm on the 5th of November at Level 3, Room 309.
If you have big ideas and experience in using technology to transform teaching and learning, we want you on our stage at EduTECH Asia  – Asia's largest education conference. Email preeti.varadarajan@terrapinn.com to discuss speaking opportunities. займ онлайн на карту круглосуточнозайм под залог квартиры срочнозайм на карту с просрочками
займ на киви кошелек без отказа
zaymi-bistro.ru
займы онлайн на карту без проверок срочно