In less than a decade, cloud has completely changed the way we deploy and consume technology all over the world. And businesses of all sizes are enjoying the deployment flexibility and cost efficiency it offers.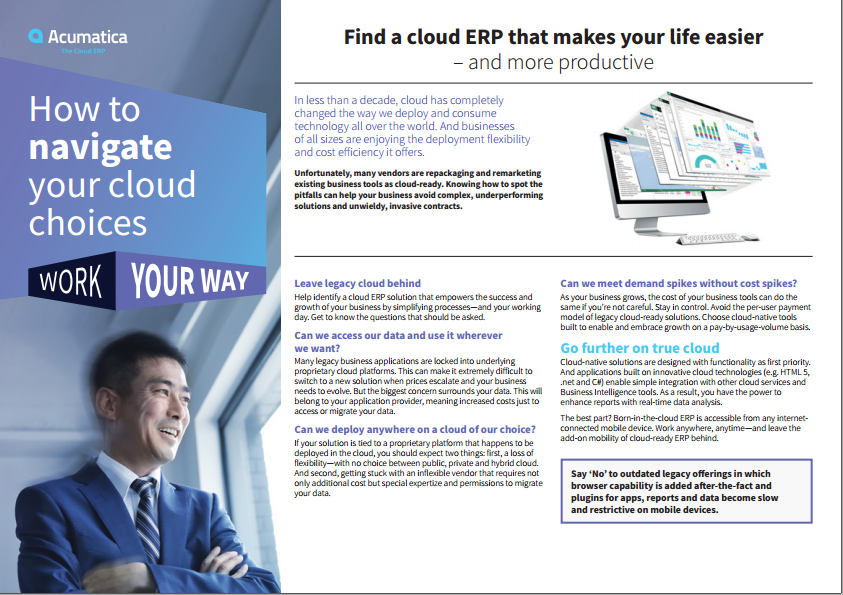 Unfortunately, many vendors are repackaging and remarketing existing business tools as cloud-ready. Knowing how to spot the pitfalls can help your business avoid complex, underperforming solutions and unwieldy, invasive contracts.
Donwload the Acumatica whitepaper to find what to look for when selecting a cloud ERP that make will your life easier and more productive.
Meet Acumatica at the most exciting retail expo, Retail World Philippines 2016 this September 6-7 at the SMX Convention Center, Manila.
To find out more about Acumatica , visit them at Booth 27. Visit the event website for more details